RTLS - Material flows monitoring

Location, track-and-trace of bins, production work-in-progress, handling units, etc.
Locate manufacturing assets in real time, improve productivity.
Discover the wireless IoT solution for identification, real-time monitoring and indoor/outdoor hyperlocalization of work-in-process and industrial assets.
Empowering your teams to proactively optimise intralogisitics flows in a JIT/JIS spirit.
Goals:
- Reduce productivity losses linked to the search for work in progress, tools...
- Get a real time visibility of material flows and operationnal processes: status and alerts.
- Conduct analyses based on historical data to drive performance improvements.
- Ease information sharing from and to the field.
- Sustain paperless efforts
- Improve OEE
- Ensure Just-In-Time
- Have value-added customer service.
Choose an IIoT solution that is quick to deploy and easy to maintain.
Our all-in-one evolutive solution prevents to deploy heterogeneous multi-vendor solutions, and offers an optimized TCO, a seamless integration for a fast ROI..
Discover how to identify, hyperlocate and follow proccesses steps (manufacturing, maintenance...) in real-time (RTLS).
EDITAG Industries offer is composed of several hardware and software modular building blocks providing a multi use-case usage.

Collect & Localize
The IoT mOOnTAG sensors make your equipment and processes intelligent and communicating.
The anchors mZONE and mLOC locate resources in real-time.
With an autonomy of several years, our mOOnTAG dedicated to monitoring industrial flows and resources have several functions:
- localization functions from a few centimeters to a few meters according to needs,
- configurable displays, eliminating thus the need for label and follower sheets.

The patented mOOnTAG hybrid technology (passive RFID / IoT) allows you to respond to your use cases in a completely new way.
Share & Communicate
mOOnTAG exchange events and field operation related data in real-time thanks to long range radio frequency transmission.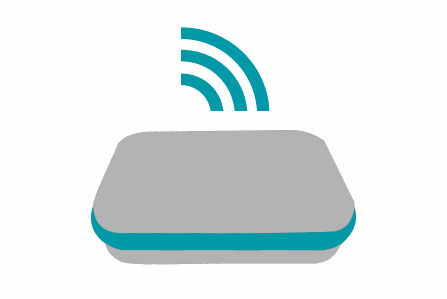 Our IoT sensors can operate on a proprietary and private/public network. Necessary infrastructure to deploy is therefore minimum.
Monitor & Improve
mOOnTAG data are transmitted to existing application and automatically translated into business transactions.
Information is dynamically displayed on the mOOnTAG themselves (priority, next step ...). Des informations sont dynamiquement affichées sur les mOOnTAG eux-mêmes (priorité, prochaine étape...).
The automatic collection of field information thus provides you the real possibility of monitoring industrial performance precisely and in real time.
Our software controller LOKEOS adapts to your environment and production process and has powerful modular functions for:
- supervision,
- visualization,
- and interfaces with software (MES, ERP, WMS, IoT platform ...) and third-party system (AGV / AGC, RFID readers ...).
The solution thus allows autonomous or fully integrated operation.

Hyperlocation in real-time
At all times, know where your industrial resources are.
Increased flexibility
A wireless IoT system offers greater flexibility than a wired solution.
Real-time flow visibility
mOOnTAG are used to automatically capture business steps and events. Dynamic display on mOOnTAG guarantees up-to-date information.
To know more about our IoT RTLS Solutions
Contact us:
Discover the other IIoT EDITAG Industries applications
Lean. Connected.
The solution for picking and distribution processes.
In real time, the "milk-man" knows which workstations need to be resupplied.
Digitize andon alarm clearing.
Take the first step to 4.0 industry.